Customer
Red Cross of Luxembourg
This therapeutic centre Kannerhaus Jean (Luxembourg Red Cross) supports children in difficulty and their families who are going through difficult periods (separation, divorce, bereavement, violence, dependence, etc.) due to behavioural problems.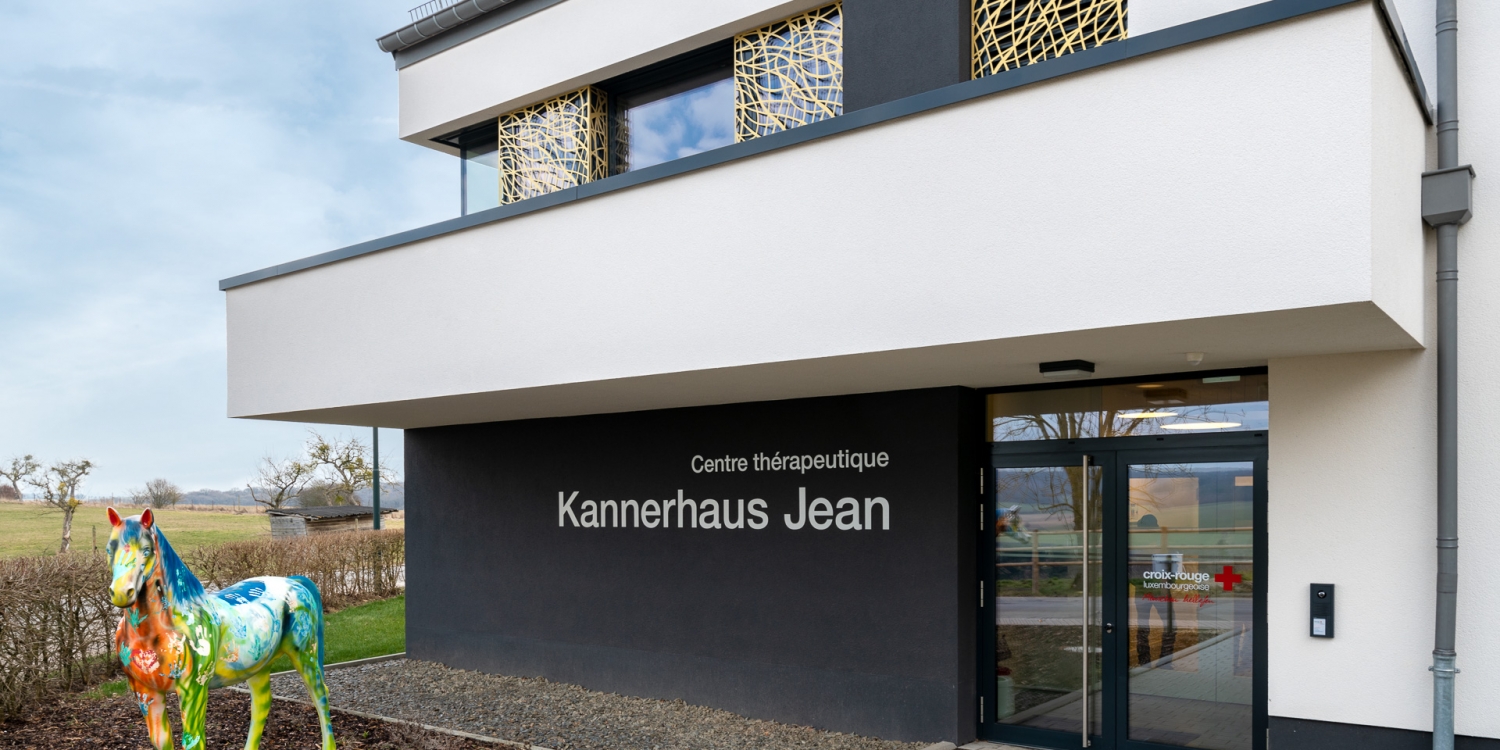 The work of the centre, which was established in 2000, was carried out in four phases. First, the renovation of the equestrian centre, both inside and out. Then, the construction of a therapeutic centre with classrooms, canteens and offices was completed in the summer of 2017. Then, a third phase of demolition and a final phase of renovation of the boarding school, which completed the work in September 2018. The latter building was put into service in January 2019.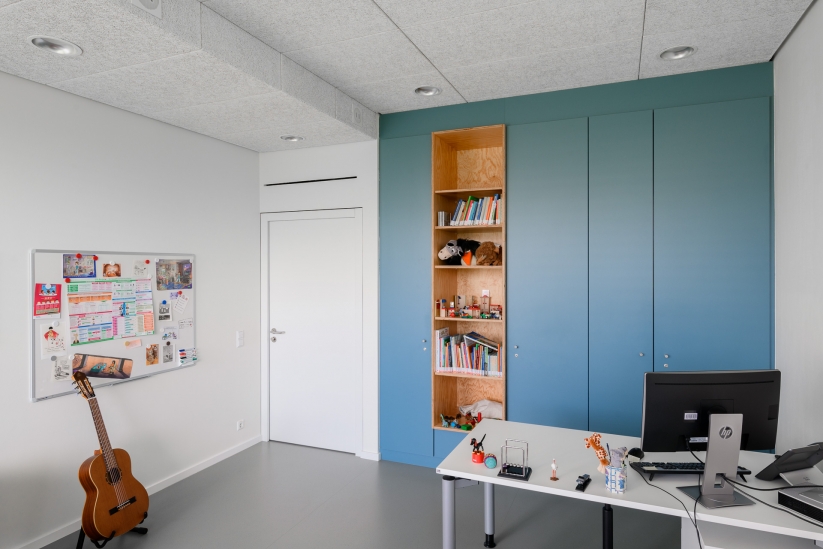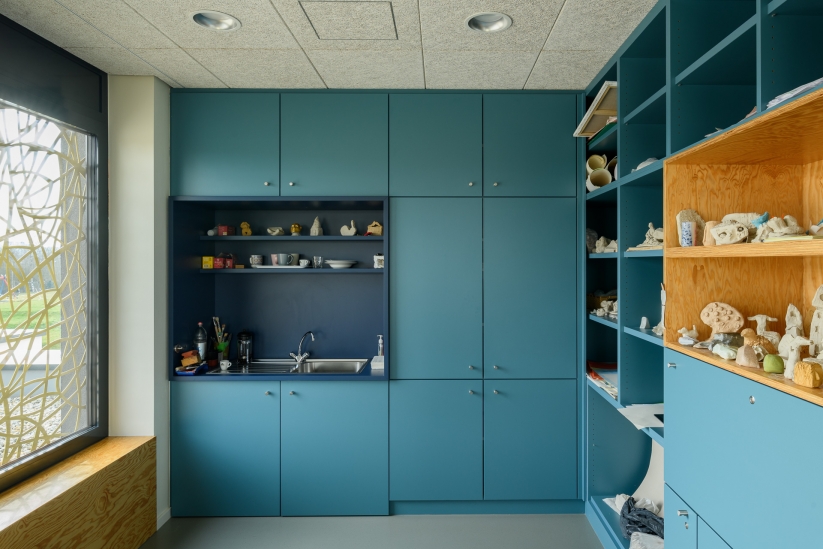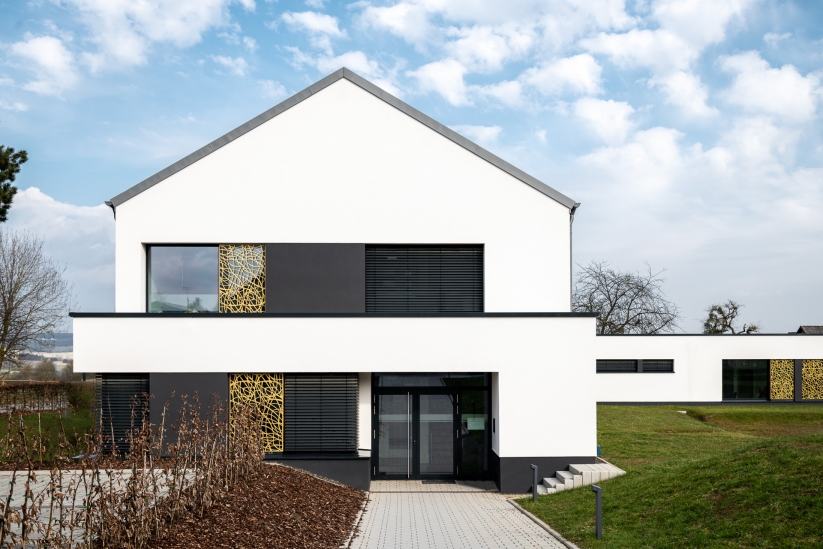 Simple and adapted architecture
The centre welcomes children for short or longer periods of time. This is why the architecture has been designed with its occupants in mind. Indeed, the yellow mesh that opens some windows and that can be found in the corridors evokes the surrounding nature and gives a playful side to the whole. Inside, the choice of materials and colours was made with the same objective in mind. We find colours on the furniture and on the walls. In the corridors, the luminaires are circular like large bubbles. Everything is done to make the child feel comfortable there.