Simple structure and highs
Indeed, the Red Rock Climbing Center is composed of two large volumes juxtaposed. The structure is metallic, as well as the cladding and roofing. The construction is 3 metres above ground so that its top does not extend beyond the surrounding buildings, hence this earth basin surrounding the building.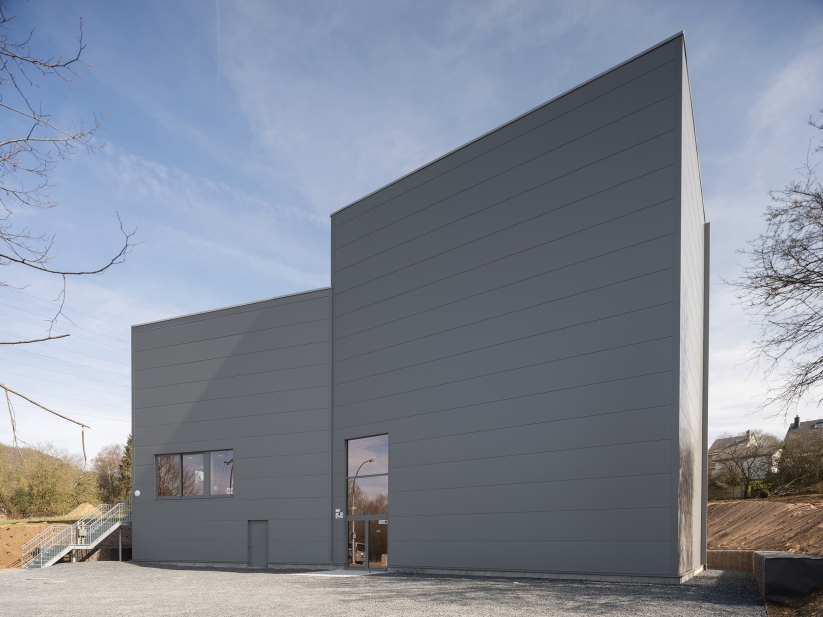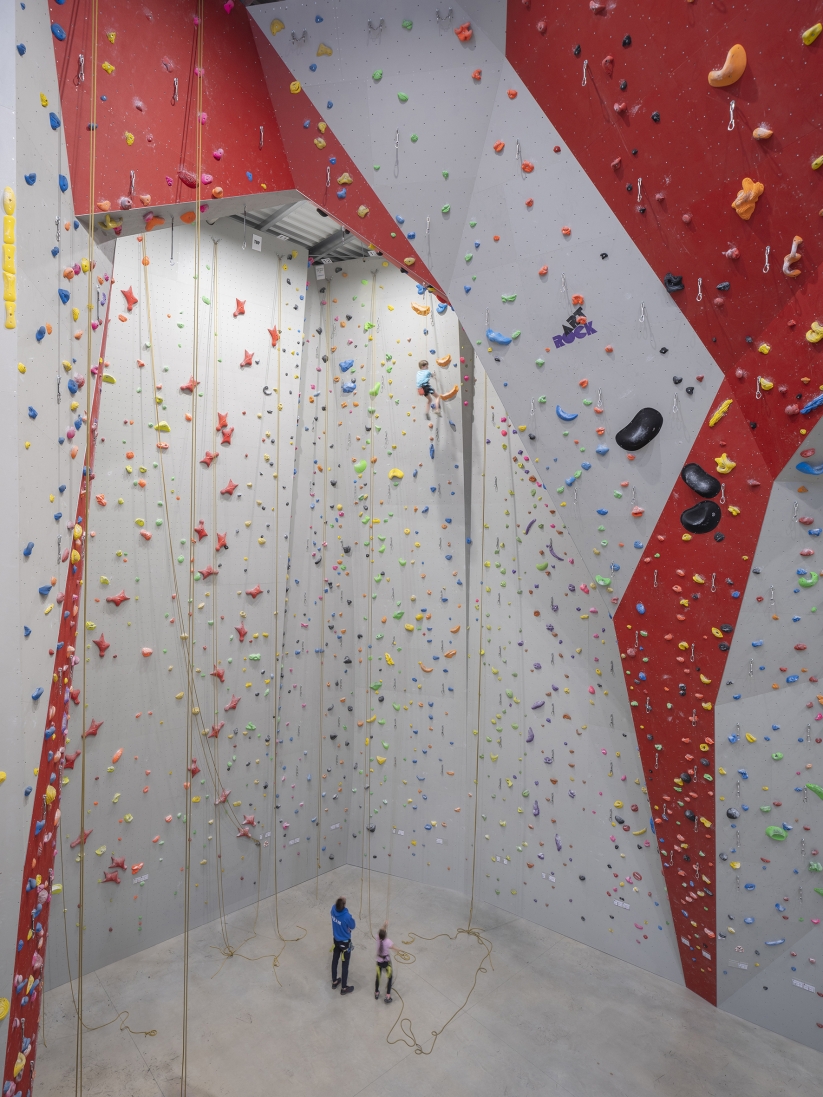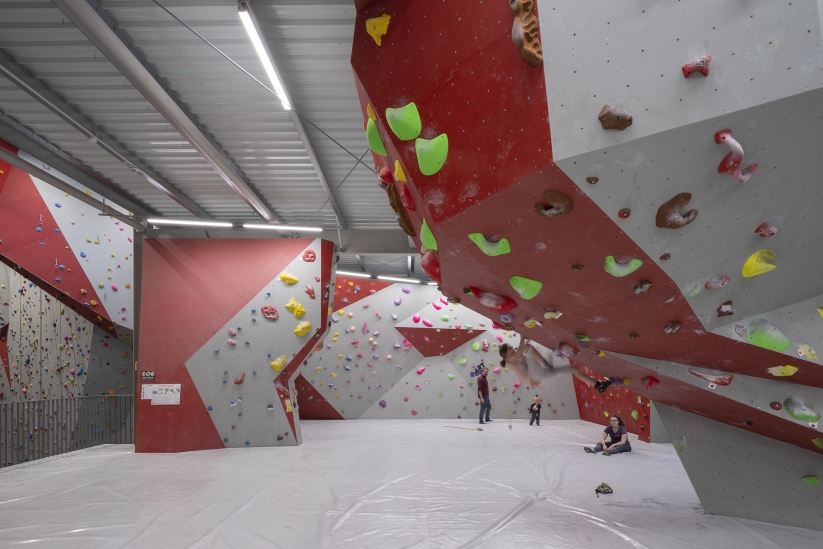 Elite climbers and beginners
In the large hall, which alone represents half of the building, there is a 15-metre climbing wall designed to train experienced climbers. On the first floor of this hall is a bouldering room for training without straps or ropes with floor protection. A cafeteria allows companions or athletes to quench their thirst or eat while enjoying the view of the main climbing room. A small specialized store allows beginners to equip themselves. More than a learning or training room, the Red Rock Climbing Centere is a place to relax where birthdays and teambuilding events are organized.