For the school project we have imagined, we make it a point of honour to have physical connections between the school and other entities. This means between the school and the Place de l'Eglise, the car park, the school buses and the kiss & drop of the pupils and the existing recreational areas. The emphasis is on the height of the future school that we seek to minimize in relation to its nature and the low heights of the surrounding houses.
The proposed architectural choice, frank and committed, has the high quality of maximizing outdoor spaces with a minimum footprint on the dedicated land. We have given priority to a low-rise building with horizontal interior circulation for children. The main playground is in direct contact with the students' large foyer and is designed with the idea and continuity of neighbouring recreational areas in mind.
The large reception hall is the school's central gathering place and can be extended to the vast covered courtyard. It is glazed on all the height and on all its faces including the access to the large playground.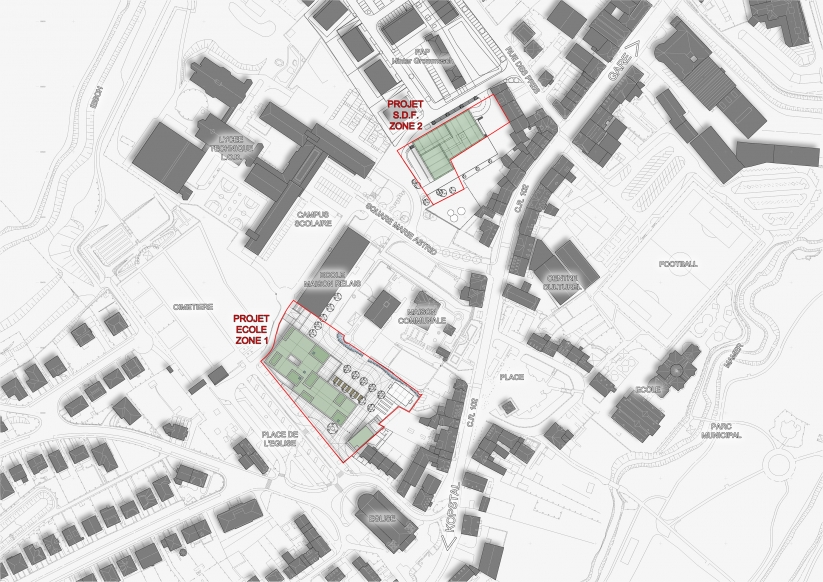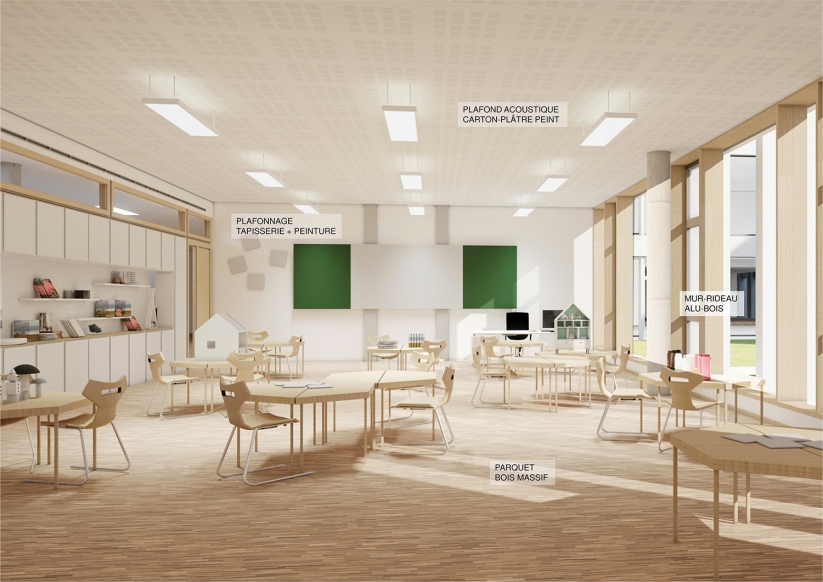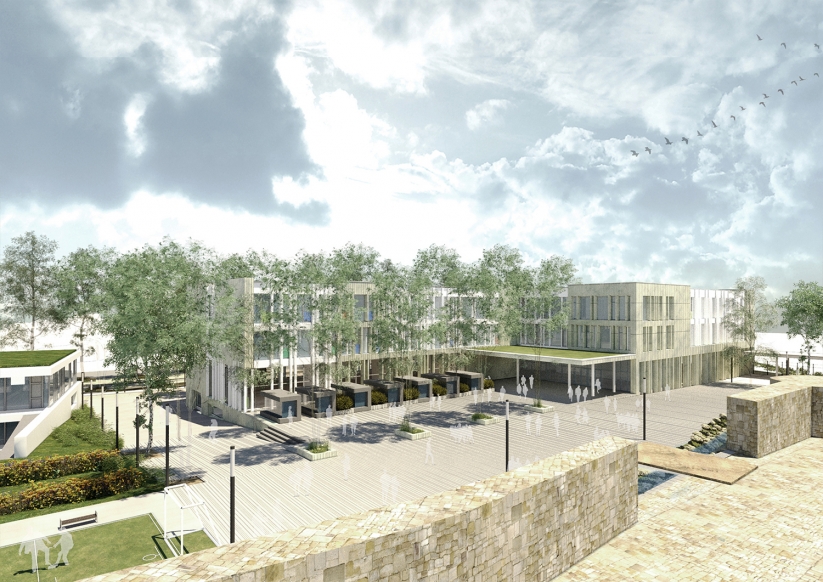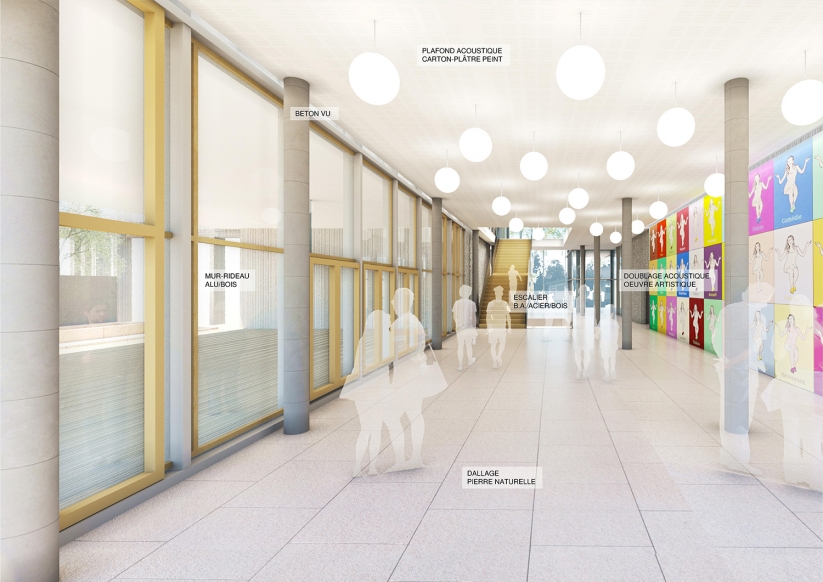 A magnificent object placed in the city as a "landmark" seems to us to be adequate for the concept of the project. The built mass is concentrated along this road to best free the surroundings and to move away from the houses opposite. The main entrance with its large terrace takes on all its importance and gives great value to this main place in front of the entrance doors. This square thus presents itself as a vast, organized and friendly gathering space for a quality occupation. It extends laterally to a landscaped area to the houses to the south of the project.
The large multi-purpose hall has 300 seats, the auditorium has 200 seats in fixed tiers. The car park contains 100 of them and is organized on two to three levels.
The large fireplace has a perforated false ceiling over the entire surface to absorb sound and thus reduce any nuisance to the rooms. The latter are already protected by acoustic doors.
The architectural concept developed for the "Multipurpose Hall of the City of Mersch" takes on all its dimensions with strength and persuasion while remaining rational and humble.