Ancien et nouveau s'associent
The ground floor of the former primary school has been transformed into a community hall with a kitchen. This room has a counter for serving drinks. Upstairs, a 50 m2 meeting room was set up. The Kinoler is a new building that houses a cinema room, a meeting room, sanitary rooms, technical and storage rooms. It is lined with wood of regional species. A transitional volume, placed between the Kinoler and the former primary school, creates a link between the two buildings.  The front of this entrance hall is sheltered by a large canopy allowing visitors to have an outdoor activity and gives access to the Duerfzenter, of which it is the centre. A mural fresco, depicting various film characters, greets the visitor at the entrance and continues inside, as if to accompany him.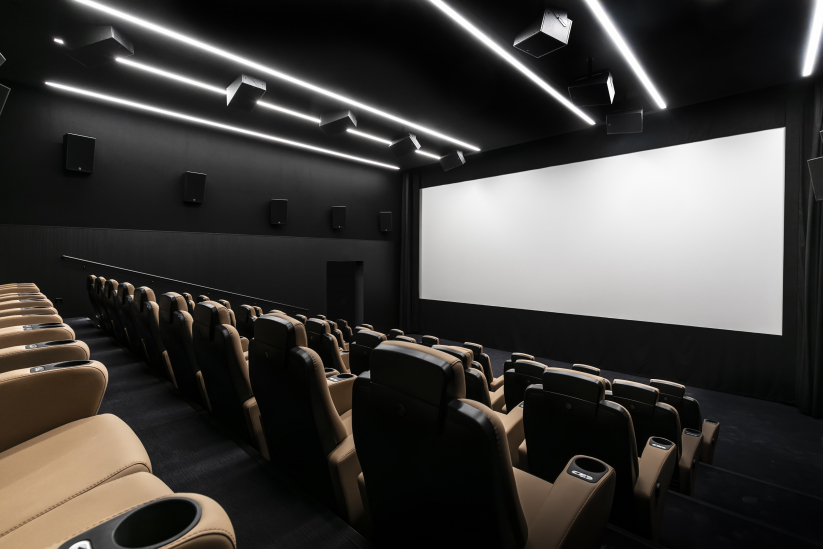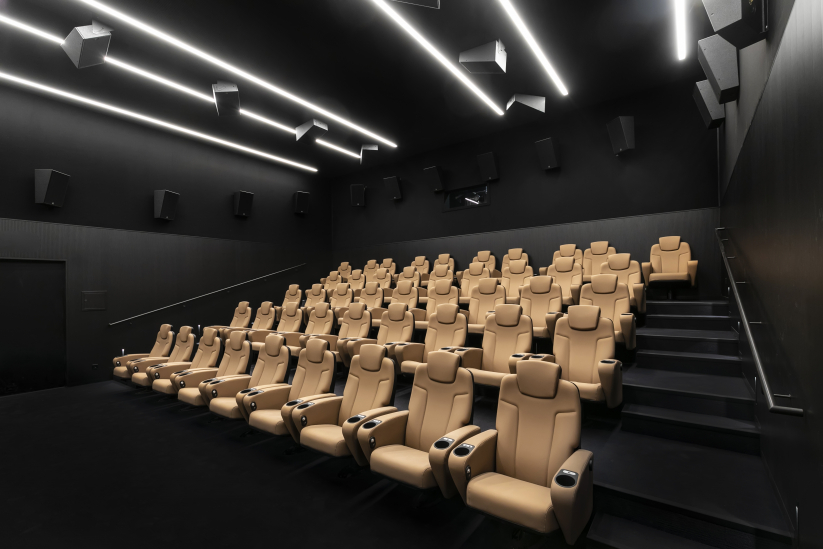 Lieu de rencontre et de partage
The Duerfzenter is accessible to people with reduced mobility. No less than 2 meeting rooms are now available for residents and associations. The communication from the festival hall to the central outdoor space is facilitated by a French window. The kitchen is equipped and allows both the preparation of meals and the catering service. The cinema is equipped with a Dolby Atmos sound system. Particular care has been taken to ensure the acoustics and comfort of the chairs. Indeed, this Corporate Centre will be a meeting place for the inhabitants of Kahler. By its cultural aspect, it will attract an audience from all over Garnich and beyond.