Location
Esch-sur-Alzette
Customer
Communal Administration of Esch-sur-Alzette
Inaugurated in July 2018, the Youth Hostel in Esch-sur-Alzette is ideally located next to the station. It is the only inn in the country to offer a bed less than a minute from the train's exit !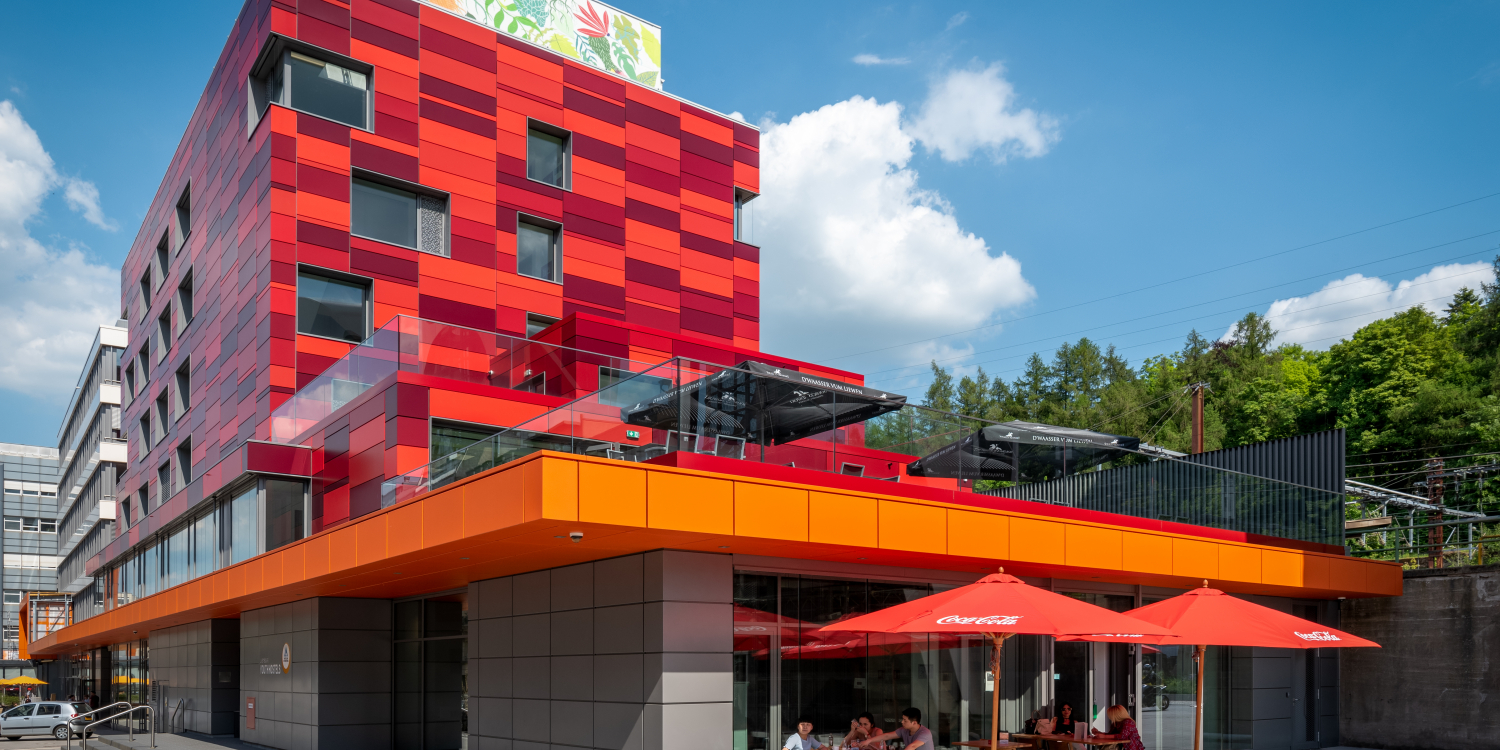 The South and its identity
The first target audiences are students' friends or family, teams at sports tournaments or cultural events, school expeditions and, finally, Rockhal spectators (another BENG achievement!). The red colour of the façades is a nod to the Red Lands of the former mining basin. Russian artist Aleksandr Konstantinov collaborated in the study and realization of the polychromy of the construction. Large volumes, industrial materials, photos of the emblematic places in Echois: everything has been designed to offer a friendly and stylish space, while highlighting the mining past and industrial culture of the iron metropolis in an aesthetic and playful way.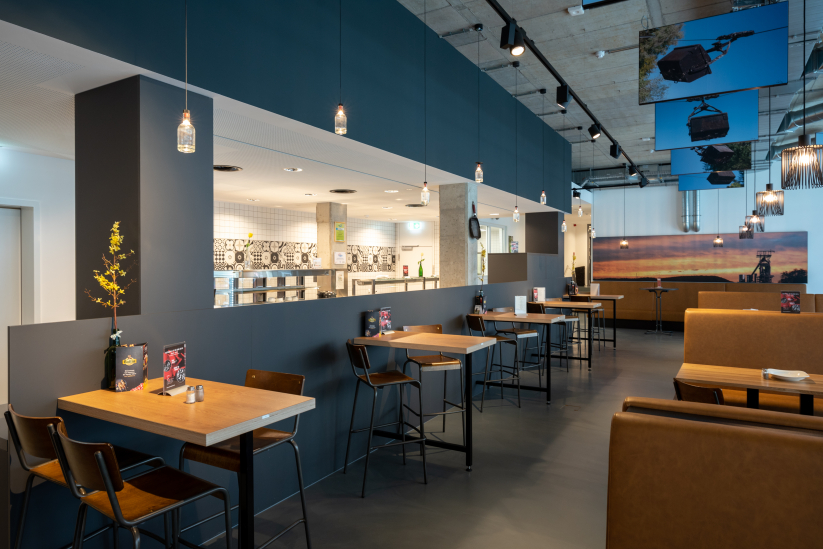 With a capacity of 122 beds for 36 rooms (from two to five beds each), it is the first Urban Hostel in the country. The hostel has a main entrance, a reception, a bar and a large restaurant with 80 seats, which is also open to the public. On the ground floor there is a relaxation area, living rooms and seminar rooms. On the first floor, a conference room and 4 meeting rooms. Travellers can enjoy the terraces on the south side, not to mention the superb view of the surroundings, from the 5th and last floor!