Out of respect for the environment and in order to integrate perfectly into the surrounding nature, the choice was made for a wooden facade and the use of natural materials. In each of the 15 rooms, which range from 25 to 50 m2 and some of which have a terrace overlooking the park, it is also the wood that dominates. They are arranged around an axis that includes the common areas, for optimal circulation and a practical aspect. This also allows more natural light to be captured. The acoustics and lighting have been particularly careful, to obtain a warm and cosy atmosphere.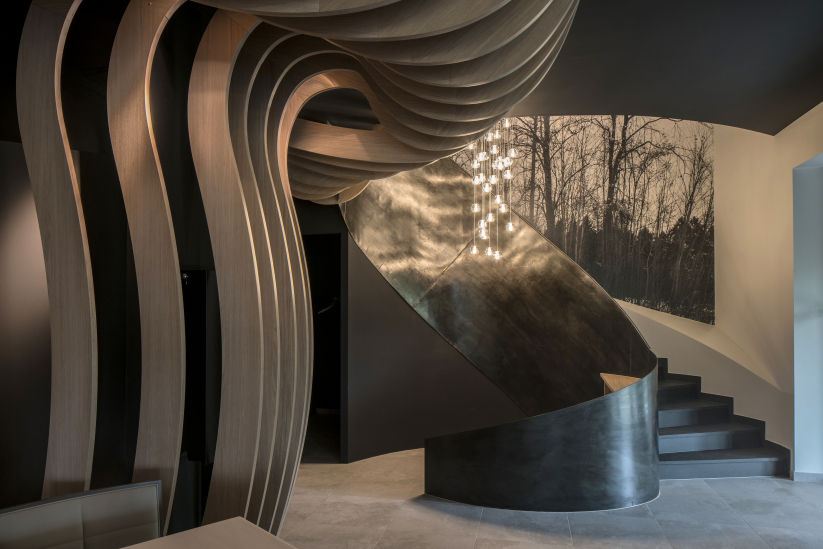 No more arriving in the outdated lobby. The entrance now leads directly to the restaurant. The staircase leading to the first floor has been integrated into the interior architecture. It even looks like a sculpture in its own right.
The counter is also finished. Preparation tasks are carried out in an adjoining room, visible to customers, while ensuring separation from the closed kitchen.