The principle of energy self-sufficiency is easily achievable by using appropriate technologies. The two-sided roof of the residence is equipped with 77 photovoltaic panels on the south surface. They alone cover 120% of the residence's energy needs, 60% of which are directly consumed on site, if not stored in batteries or transformed into domestic hot water. To achieve energy class A, we have opted for hemp blocks, which offer thermal, water and acoustic regulation.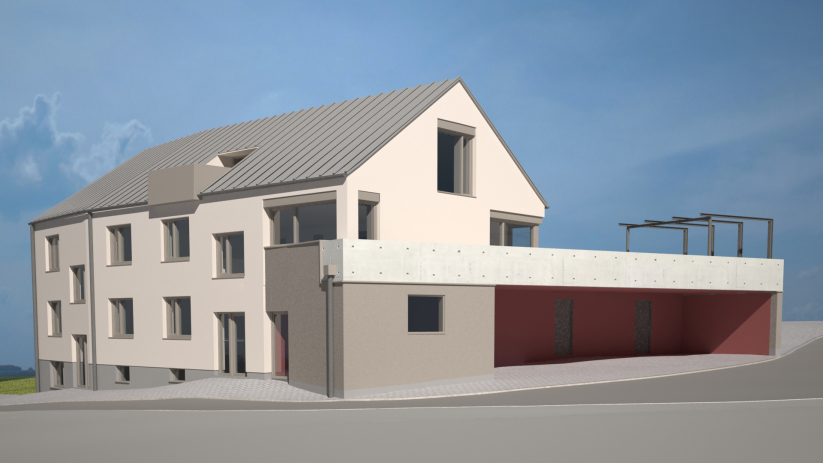 Each dwelling is therefore equipped with a heat pump. The heat pumps are connected to an external pit 4 metres deep, in order to store the excess energy. We have chosen a "reactive" floor heating system, which is regulated according to the ambient temperature and thus reduces energy consumption by 15 to 35%.
Thanks to a complete upstream reflection and innovative technologies, all the installations allow the construction to evolve into an almost total energy self-sufficiency!