It is part of a global reflection on a hospital complex in Esch-Raemerich, the Südspidol, which would merge the existing hospitals in Niederkorn, Dudelange and Esch-sur-Alzette into a single site.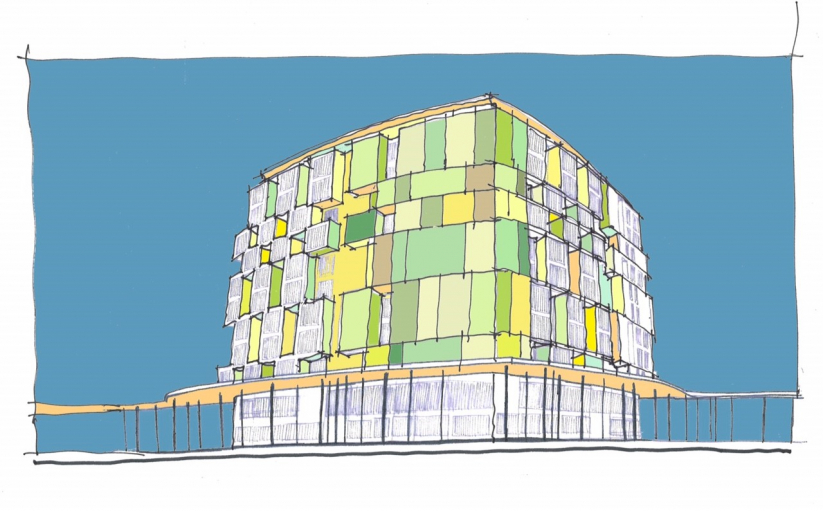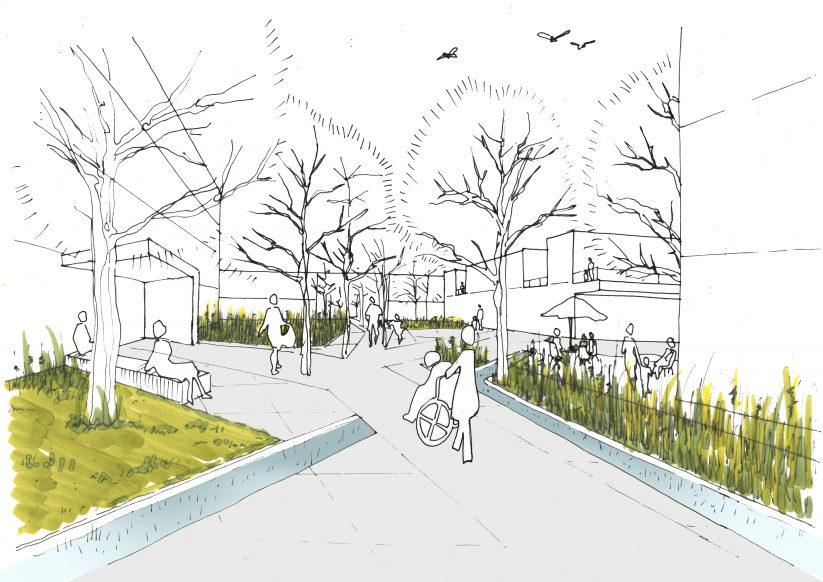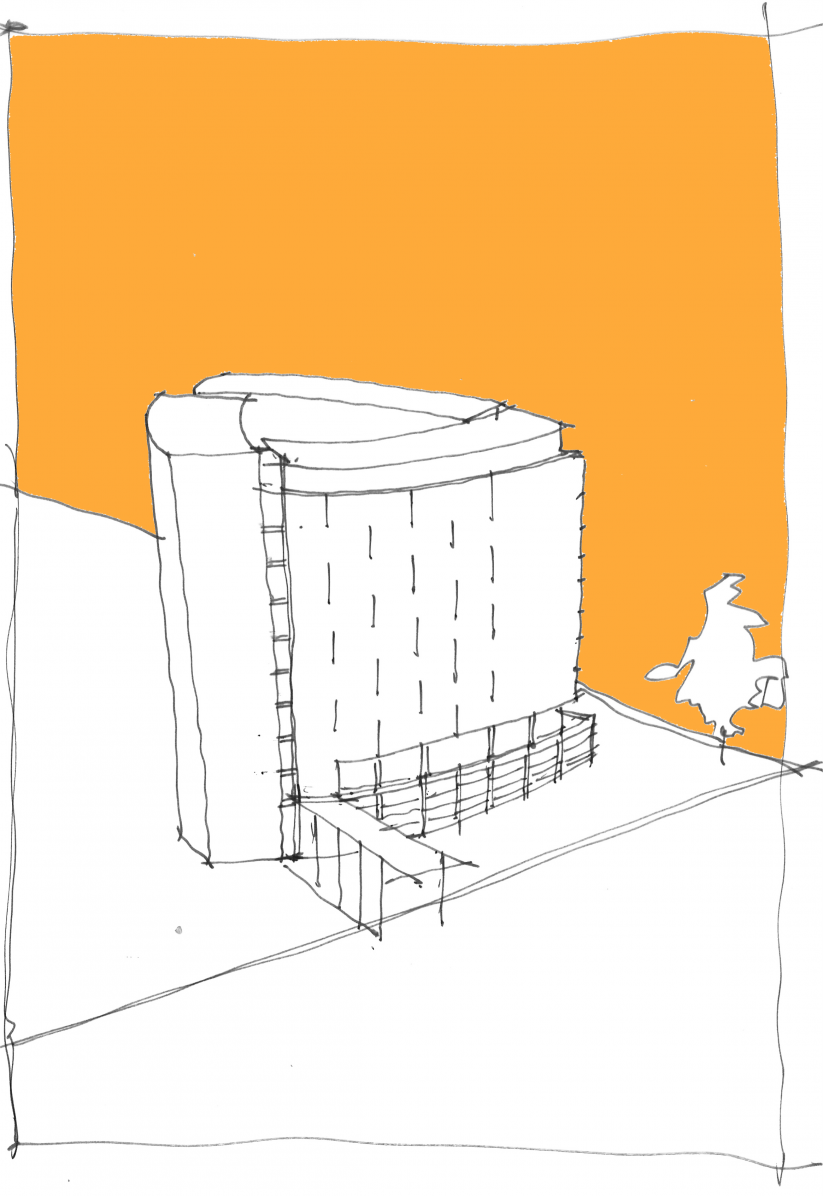 Urban planning integration
In order to maintain a certain coherence with the entire hospital complex at the urban and visual level, the medical house was designed in a spherical triangle, with an atrium in its centre. The latter is dressed in a glass roof to ensure a temperate atmosphere and bring natural light to the corridors and waiting rooms. The use of screen-printed glass allows soft light to pass through and ensures patient discretion. The metal cladding of the "strip" facade recalls the organic aspect of the patio, in which trees, in addition to bringing a touch of nature, echo the notion of verticality found in the atrium.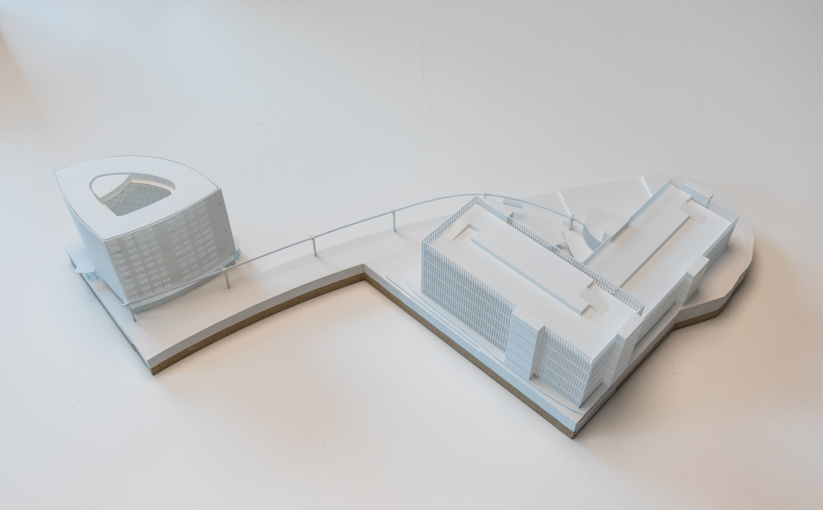 Everything has been designed to offer patients and doctors all the comfort they need. Indeed, the top floors house studios for on-call doctors, while the intermediate floors house consultation rooms and waiting rooms. On the ground floor and first floor, various services are offered to patients and doctors: the cafeteria is extended by a terrace in the patio; a crèche, a pharmacy, parapharmacy shops and a fitness room complete the complex. A mini metro on stilts connects the medical house to the 1500-space car park. A closed footbridge connects the medical house to the rest of the Südspidol complex. It is used by doctors only, so that they can quickly access the medical home. A point of honour was made on the concept of "healing architecture" *. The principle of "cradle to cradle" ** has been applied in the use of materials. Natural materials such as wood have been favoured, light and vegetation in general, are very present and offer patients an environment conducive to rest.
*Healing through architecture
**Literally "from cradle to cradle", is a concept of environmental ethics or industrial production philosophy that integrates, at all levels, the design, production and reuse of the product.