Modernity and industrial aesthetics
On the ground floor, large living spaces were created by breaking down the partitions. Nevertheless, each space has its function. They are delimited by glass partitions, different floor coverings or slitting walls, allowing easy circulation between them all. The black beams, the rough concrete screed, the glass partitions with black frames, the custom-made black joinery and the lighting give an industrial aesthetic to these spaces made luminous. New openings to the outside have enabled the installation of large bay windows leading to a spacious terrace of wooden planks overlooking a wooded garden.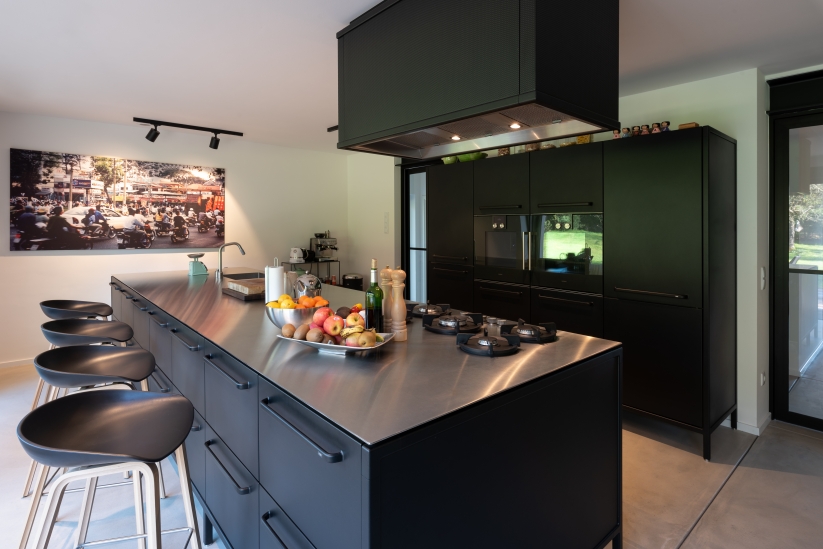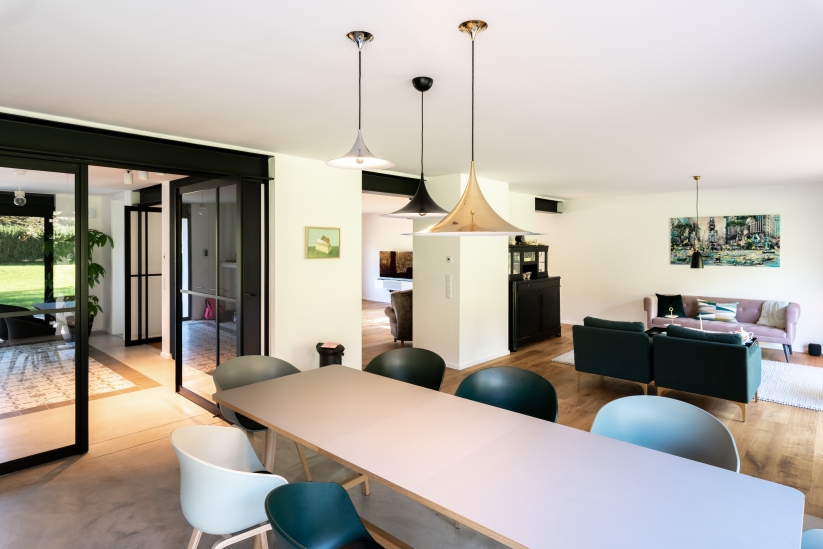 Consistency of materials and colours
The floors in the bedrooms and living rooms are made of oak. The black aluminium outer frames are reminiscent of those on the inside. The same blue and grey cement tiles were used in the day and night halls to create graphic carpets that brighten these spaces. All the doors in this single-family home rise up to the ceiling and counterbalance the settling effect of the low ceilings. Rated "H" before the work was done, this home was upgraded to a "B" rating thanks to better insulation, among other things.  This house is not only pleasant to live in, it is also an energy champion!