Customer
Fondation pour l'accès au logement
Initiated by the Foundation for Access to Housing, this residence project gives rise to 6 low-cost housing units in the municipality of Hosingen. An energy concept and two social concepts have been thought out, they focus on the home and on sharing with others at the local level.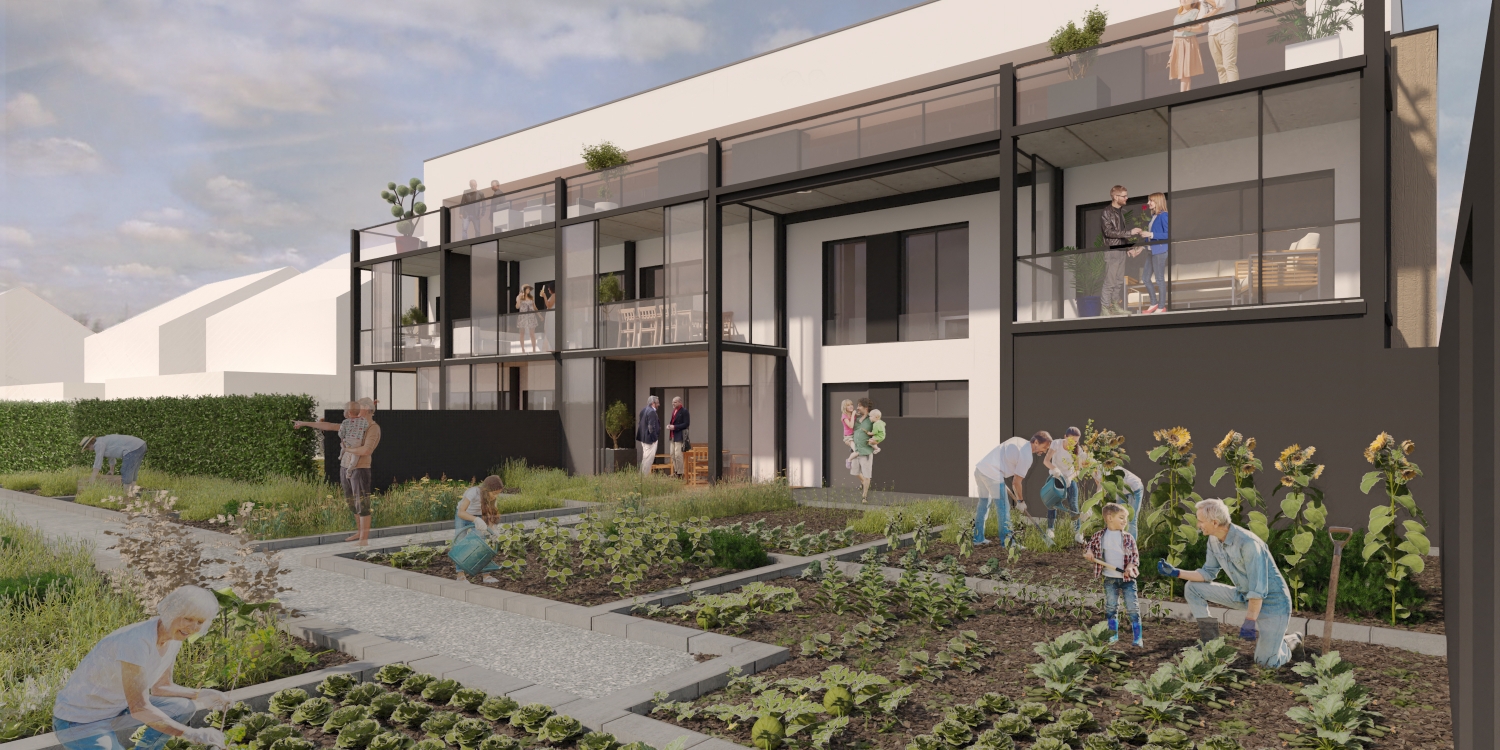 Winter garden and energy saving
Construction costs are reduced, particularly because there is no basement or underground parking. A buffer space is created thanks to a second facade that functions as a winter garden. The latter improves the energy efficiency of the residence. In addition, this third space is an additional sharing space for the family as it can be used as a greenhouse, terrace, dining room or living room. In order to make the most of the natural elements, this space faces south to store heat. Photovoltaic panels are placed on the roof to save energy.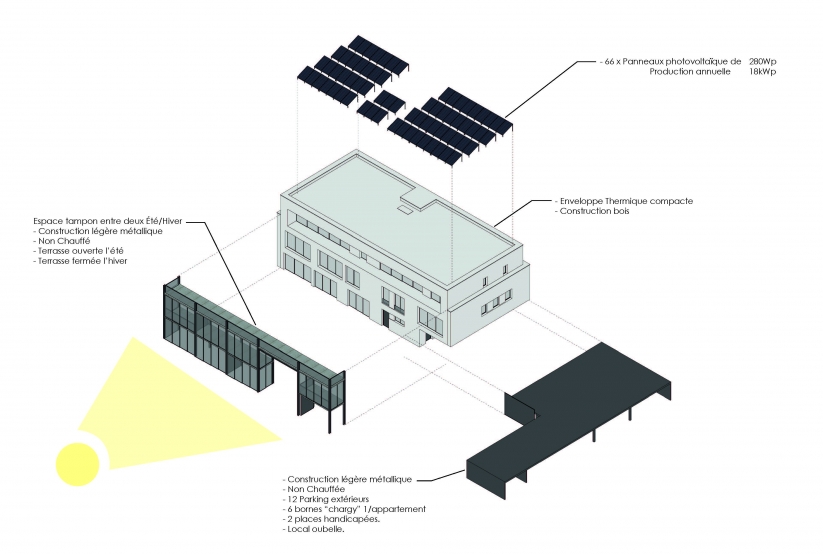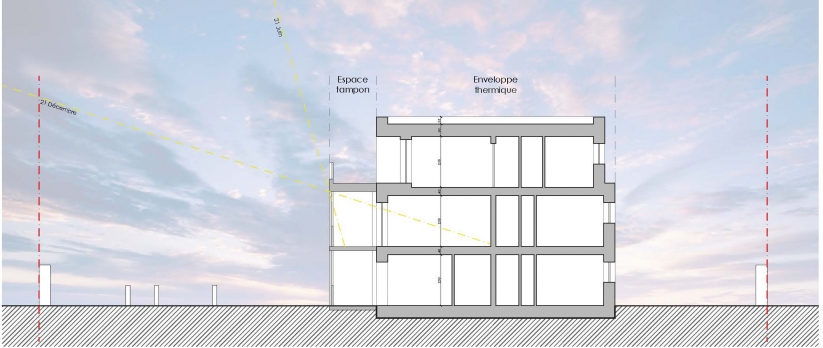 On the ground floor, a common room can be used by local associations according to their needs. A vegetable garden divided into 24 plots is made available to residents and people from neighbouring villages. These vegetable gardens can be used for educational purposes by local associations. Vegetable gardens are more than just a way to see one's own vegetables grow, they create links between garden neighbours, within the residence and beyond.