One of the main challenges of this project was to combine three different periods of construction of these buildings located in the heart of the village: the town hall, the village hall and the school. Indeed, these entities have different architectural styles, functions and roofs. The village hall floor and the school have been transformed into classrooms and activity rooms. To complete the complex, the extension was built on the street front next to the existing school, in continuity with the village hall. At the same time, a circulation was created allowing the link between the three entities. A new playground has been made available for early grades and Cycle 1. The facades of the existing buildings were painted in the same shade as the new construction in order to harmonize the whole.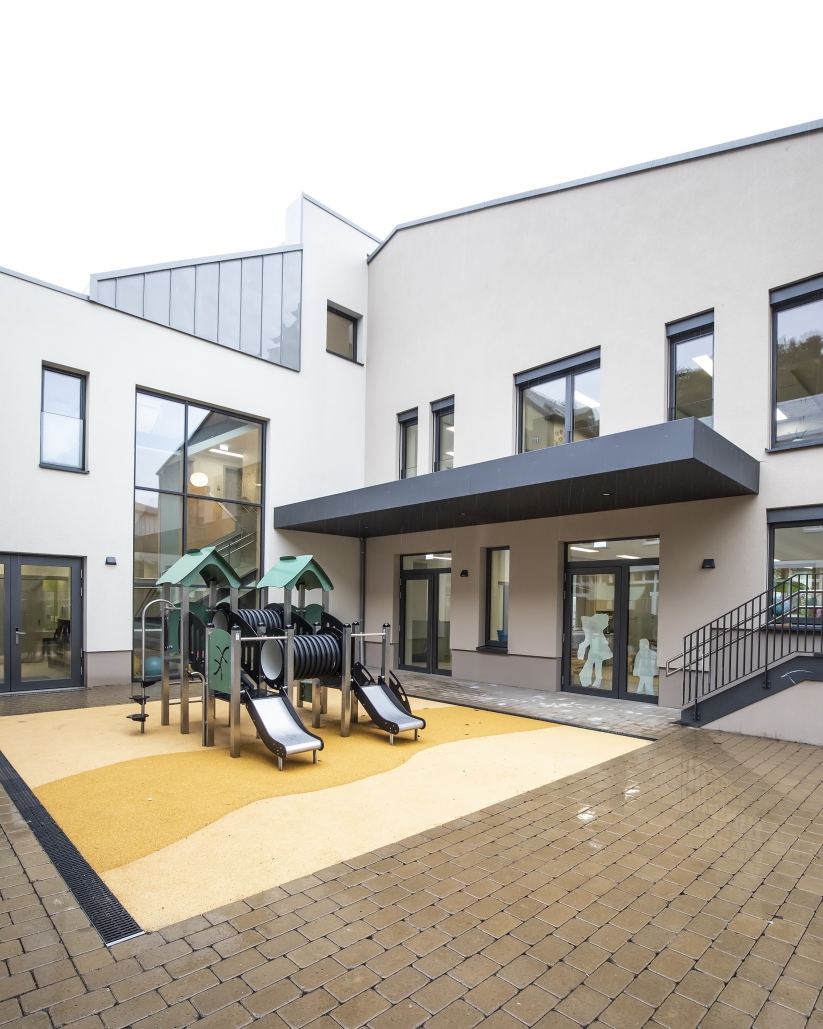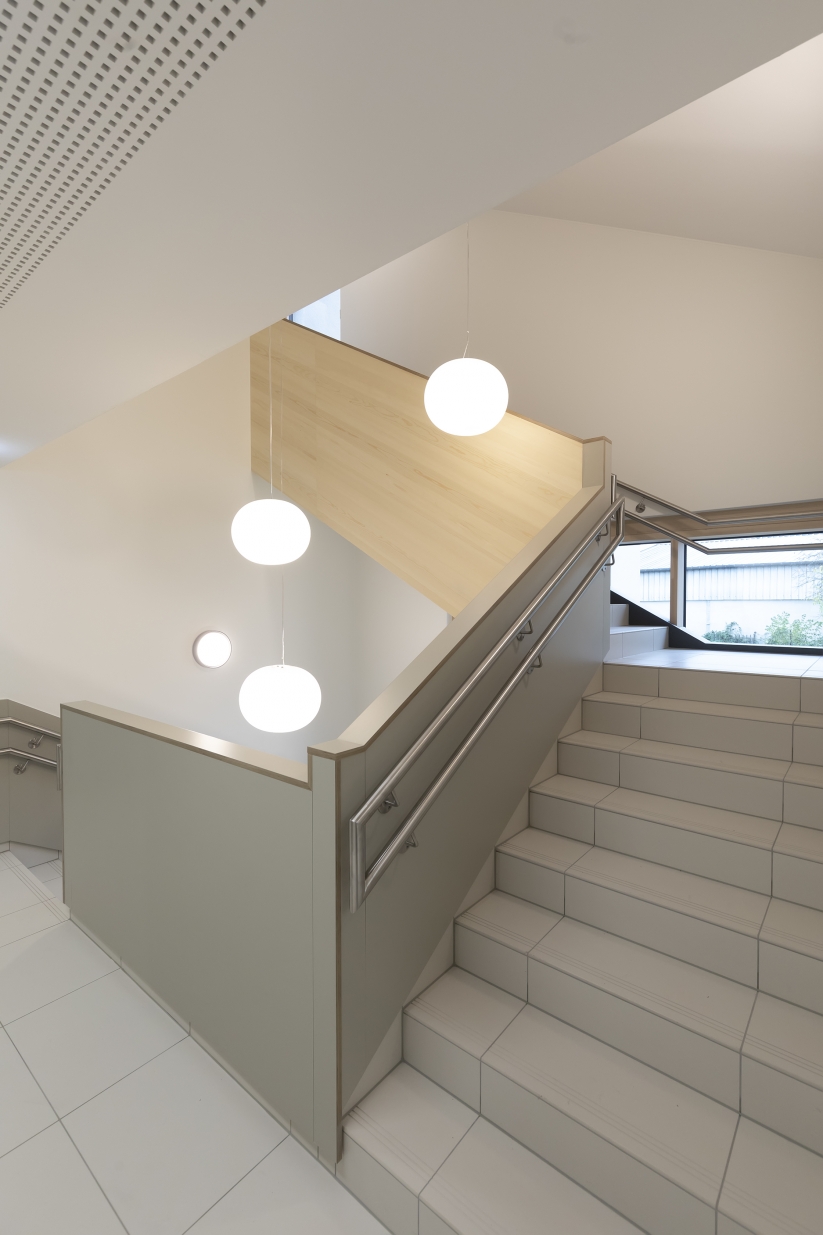 Soothing and creative environment
The tones and materials used in the interior are deliberately neutral, soft and natural, such as beige and wood. The aim is to provide children with a soothing environment that is conducive to concentration and open to creativity. Colourful notes are brought by the furniture as well as by the children whose coats and bags decorate the coat racks. Drawings and toys add vivid colours to the daily environment of children who enjoy each classroom closely linked to an activity room in the relay house. This is to facilitate differentiated pedagogy.