It is a dissociated structure, following the principle of "box in box", which was created in a room that originally had a different purpose. Indeed, these two "labs" and their respective control rooms were built inside a room. Soundproofing is of paramount importance for this project. The partitions are double-structured, as are the glazing, to prevent the diffusion of vibrations to the rest of the building and vice versa. Inside, acoustic correction is ensured by acoustic baffles composed of insulation and fabric positioned on the walls and ceiling. All these soundproofing works were carried out in collaboration with German acousticians, the company TAS Solingen.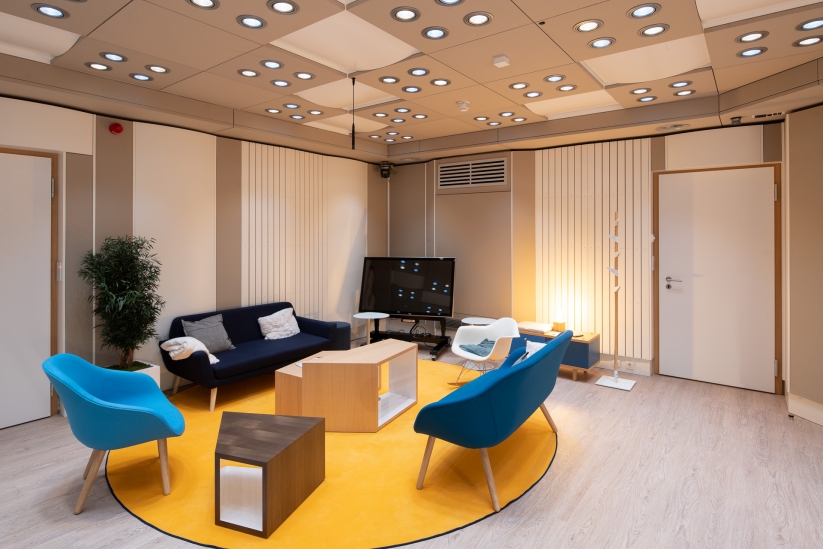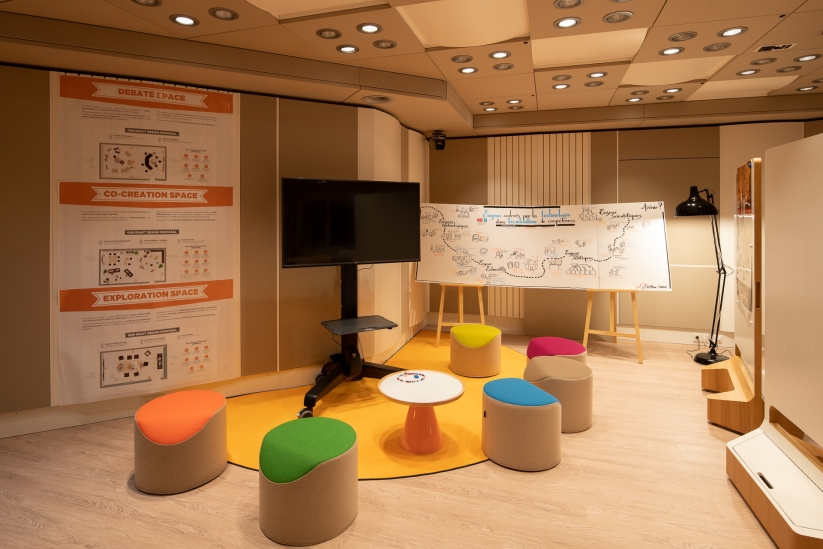 Observations, research and recordings
The User-Lab, whose acoustic universe is similar to that of a living-room, is intended for UX research, in other words, for research on the user's experience, in different situations. Indeed, it offers a flexible and adaptable space for several scenarios of use. A control room, which can accommodate up to 10 people, has a direct view of the User-Lab thanks to the one-way windows and the sound transmitted there. A small blind control unit is also present in the User-lab part. The Media-lab is designed for sound and audiovisual recording and is therefore also completely sealed against external sounds. The latter also has its own control room, which has a glass wall allowing visual contact. The ceiling of the set consists of 435 leds with hot and cold bulbs for the needs of the different experiments. A real technological jewel at the disposal of researchers and doctoral students.