Customer
Communal Administration of Sanem
The K.U.S.S. (Kultur an Sportzentrum Soleuvre) is a cultural and sports centre, ideally located in the heart of the municipality of Sanem. The challenge on this project was to create a harmonious and fluid whole, while preserving the existing and multifunctionality of the premises.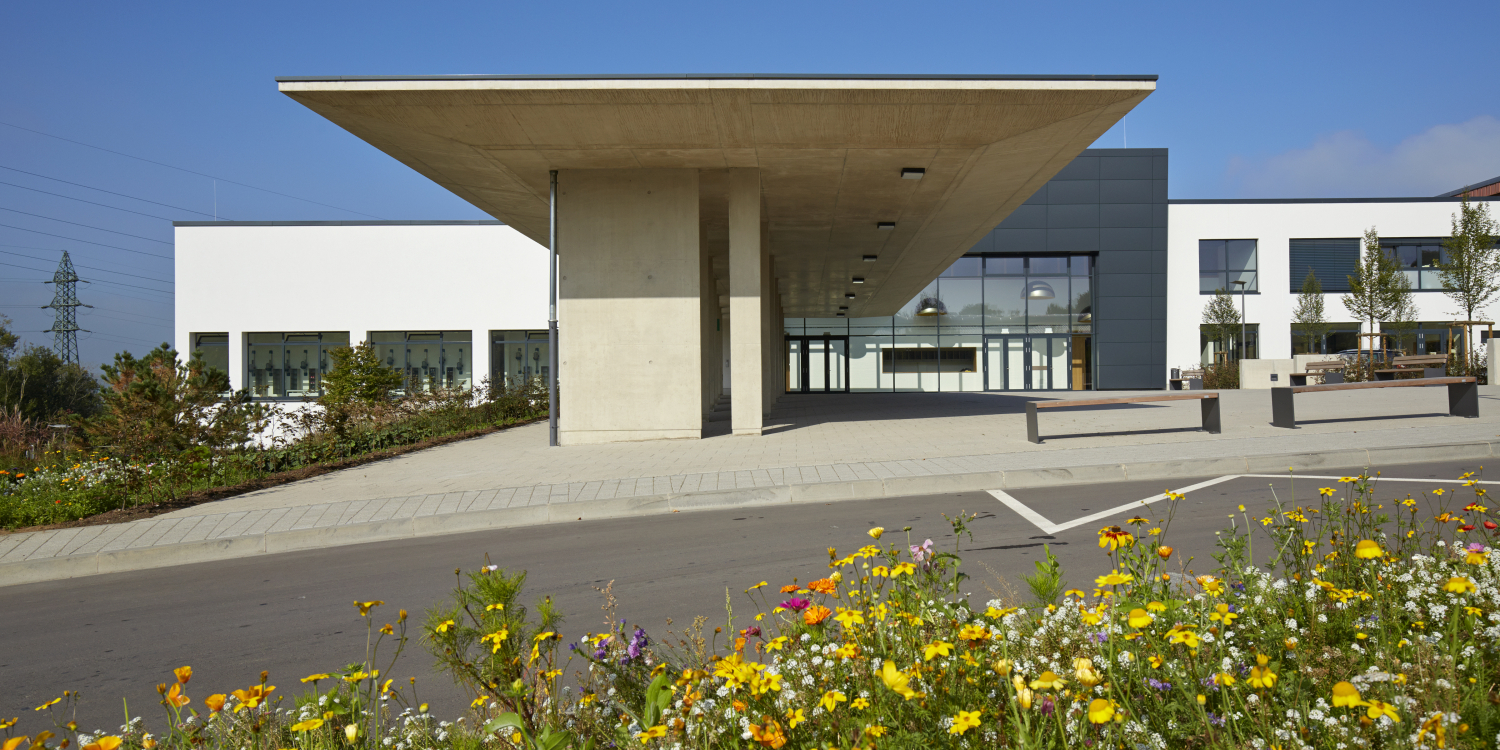 Versatility of activities
The centre is part of a set of public buildings, which includes schools, relay houses, a tennis hall, a climbing hall and an athletics field. The Artikuss auditorium is a 780m2 space, fully modular, which can be used as a concert hall or banquet hall. It is located on the ground floor, as are the sports hall and the swimming pool, each with their respective changing rooms. On the first floor, visitors can meet at the refreshment bar and access the sports hall stands. Finally, the basement houses the gymnasium and the festival hall.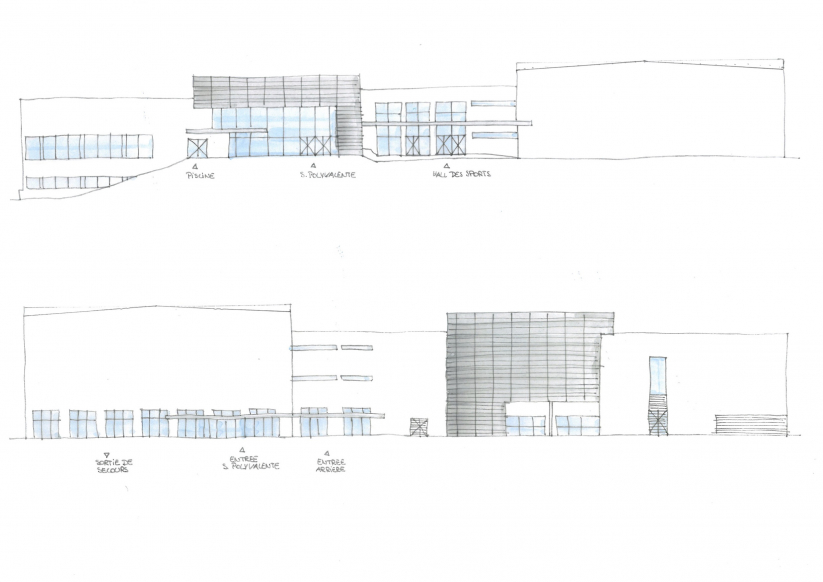 The assembly of the various spaces of the K.U.S.S. allows it to operate independently or in synergy, depending on the layout needs and the desired activities. Located on a sloping ground, the K.U.S.S.S. benefits from natural lighting on all levels. This luminosity is a real asset, to offer a friendly place but also to highlight the architecture of the buildings. On the practical side, a large canopy provides access to the building from the street. An invitation to appreciate the intelligence of this building, even from the outside!