Customer
Sicosport Kaydall
The tennis hall is a building of the Sicosport intermunicipal syndicate grouping the municipalities of Rumelange, Kayl and Tuntage. The 2004 clubhouse with four outdoor courts has grown in size with a tennis hall housing two indoor tennis courts.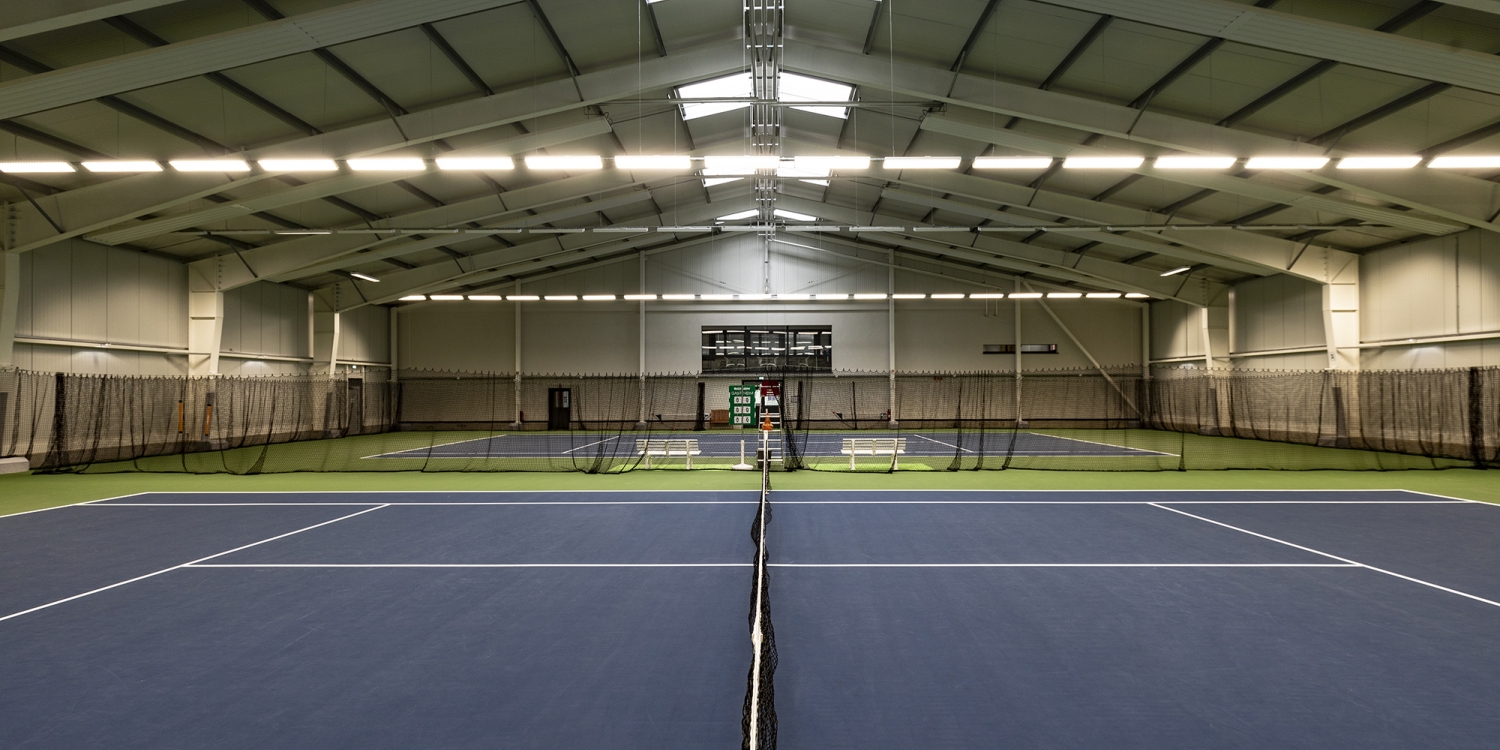 The surface coating of the new tennis courts is worthy of those of the Grand Slam courts. Special lighting, specific to tennis, has been installed above the courts, in addition to the natural light coming vertically from the hall roof. The proximity to the new municipal stadium (Beng project) makes the area a major sports complex. The surface of the football field is synthetic to the delight of the players.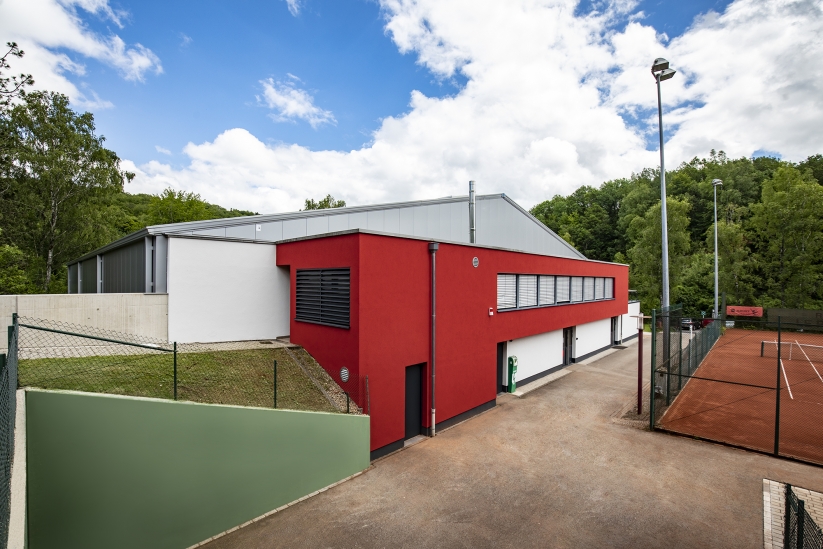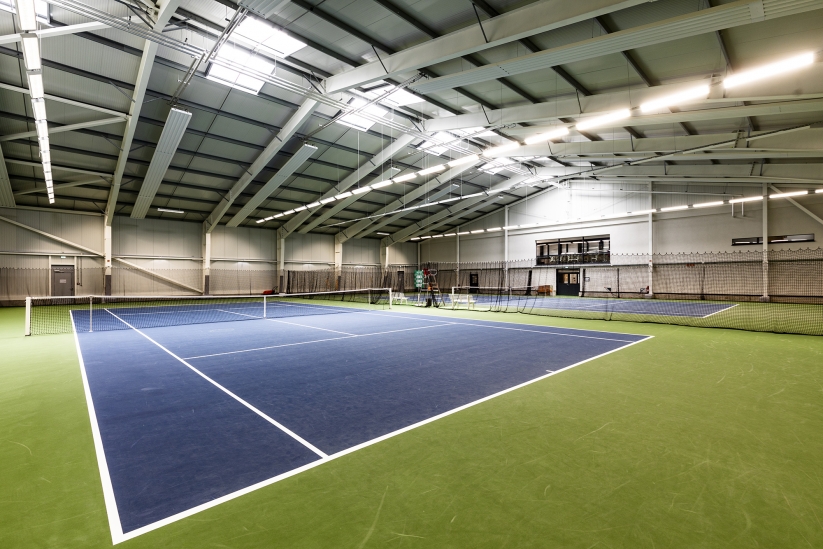 Quality of welcome for athletes and visitors
The clubhouse and existing outdoor grounds have been preserved. The changing rooms, sanitary facilities, office, kitchenette and terrace have been renovated and modernized. Indeed, the brand new hall with its two tennis courts offers optimal comfort to the club's members or new members. Upstairs, family and friends can have a drink while watching the ball exchanges. In order to standardize the overall painting of the exterior walls has been refreshed. A refurbished place that offers new perspectives to enthusiasts!