Customer
Municipal Administration of Sanem
The new sports complex in the town of Sanem was imagined and designed by our office in a modern and sober style. The versatility of the infrastructure allows it to accommodate students for their sports classes and members of different clubs.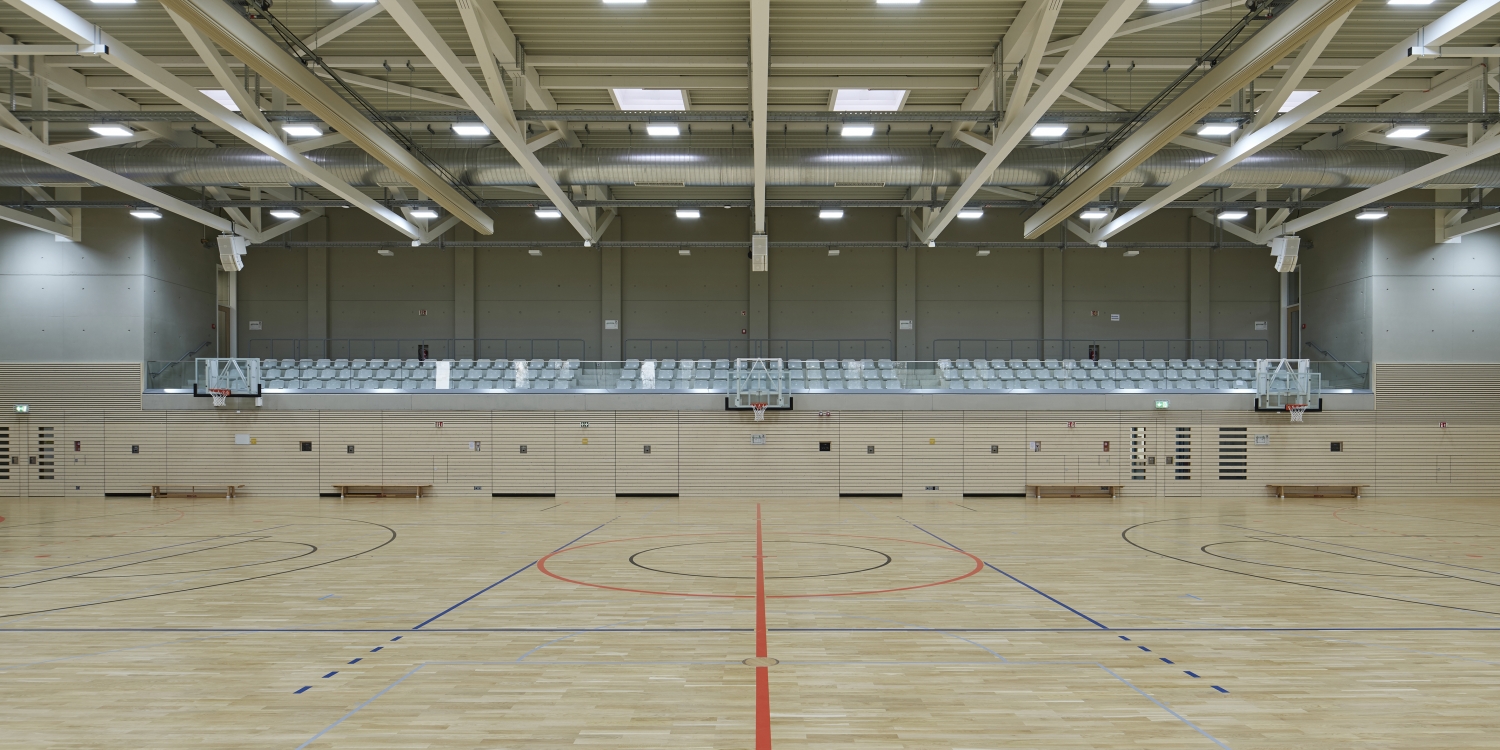 The materials used are mainly concrete seen covered with a stain, wood and metal for the outside walls and inside the light oak parquet flooring in the large sports hall. The ceiling of the hall and the framework are treated in a sober and luminous white colour. As you walk down the corridor, you will notice the light-coloured wooden handrail, punctuated by the glass fire doors, which are themselves made of wood. The useful areas are marked in colour: green for the changing rooms and blue for the refreshment bar, for example. The two staircases leading to the bleachers are clad with steel railings in a beautiful blue-grey colour that blends in perfectly with the concrete.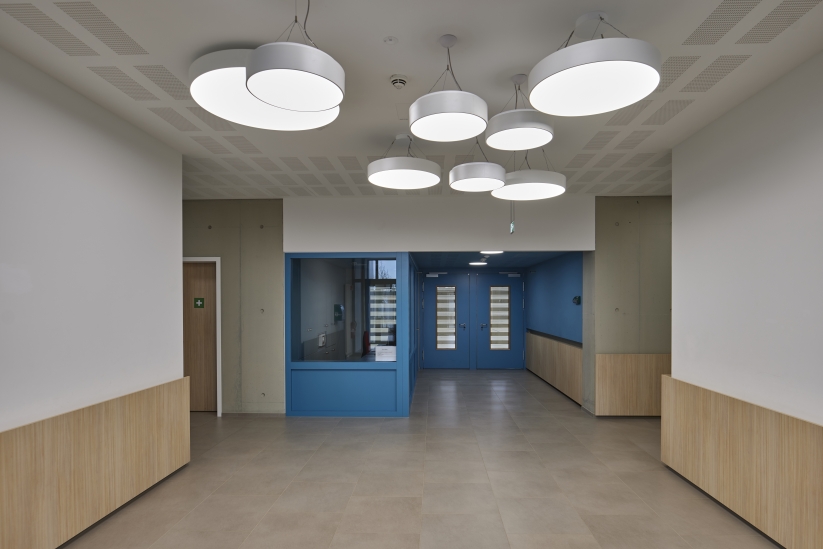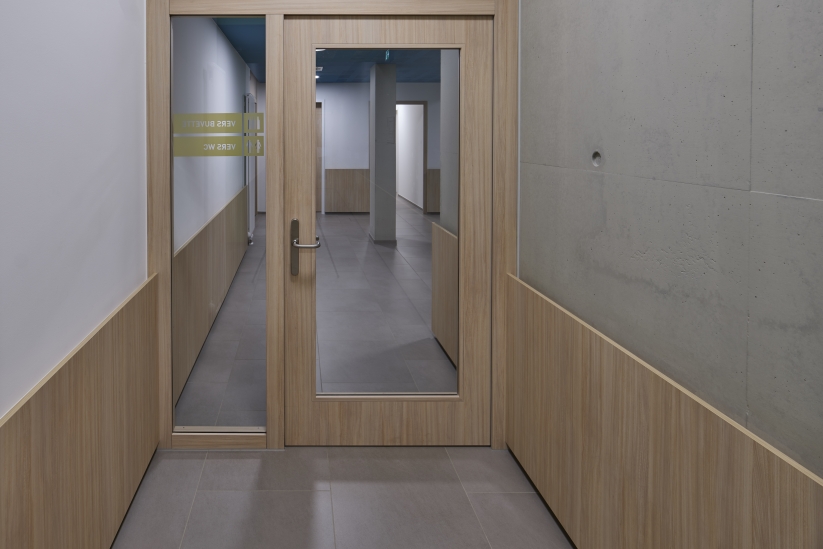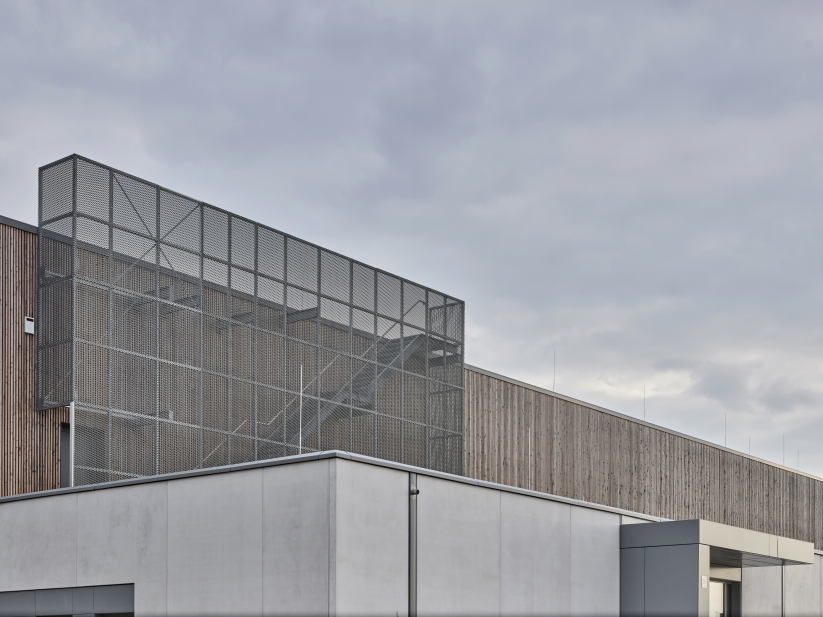 This large complex of almost 2000m2 was built next to the football field and its former changing rooms. Today it welcomes the pupils of the commune and the members of the sports clubs who can take advantage of this equipped and multifunctional space. The changing rooms are composed of a common area for changing clothes, a shower area, a washbasin, toilets and a hairdryer. The refreshment bar next to the football pitch welcomes the fans who have come to watch the match or the family who have come to support their sportsmen and women indoors, as the windows look directly onto the hall. The hall can be divided into 3 smaller pitches thanks to the markings on the floor. It is covered with a wooden wall covering almost 4m high which acts as protection as well as acoustic correction. Within its walls are hidden several pieces of equipment, the whole of which is called an "action centre" and is used by school groups to practice their exercises.