Customer
Communal Administration of Pétange
The schoolyard will be divided into two zones. A first space will be open and adapted to individual and collective games. The second space will be more conducive to discussion as it will be far from the hustle and bustle, allowing children to sit under the trees and talk.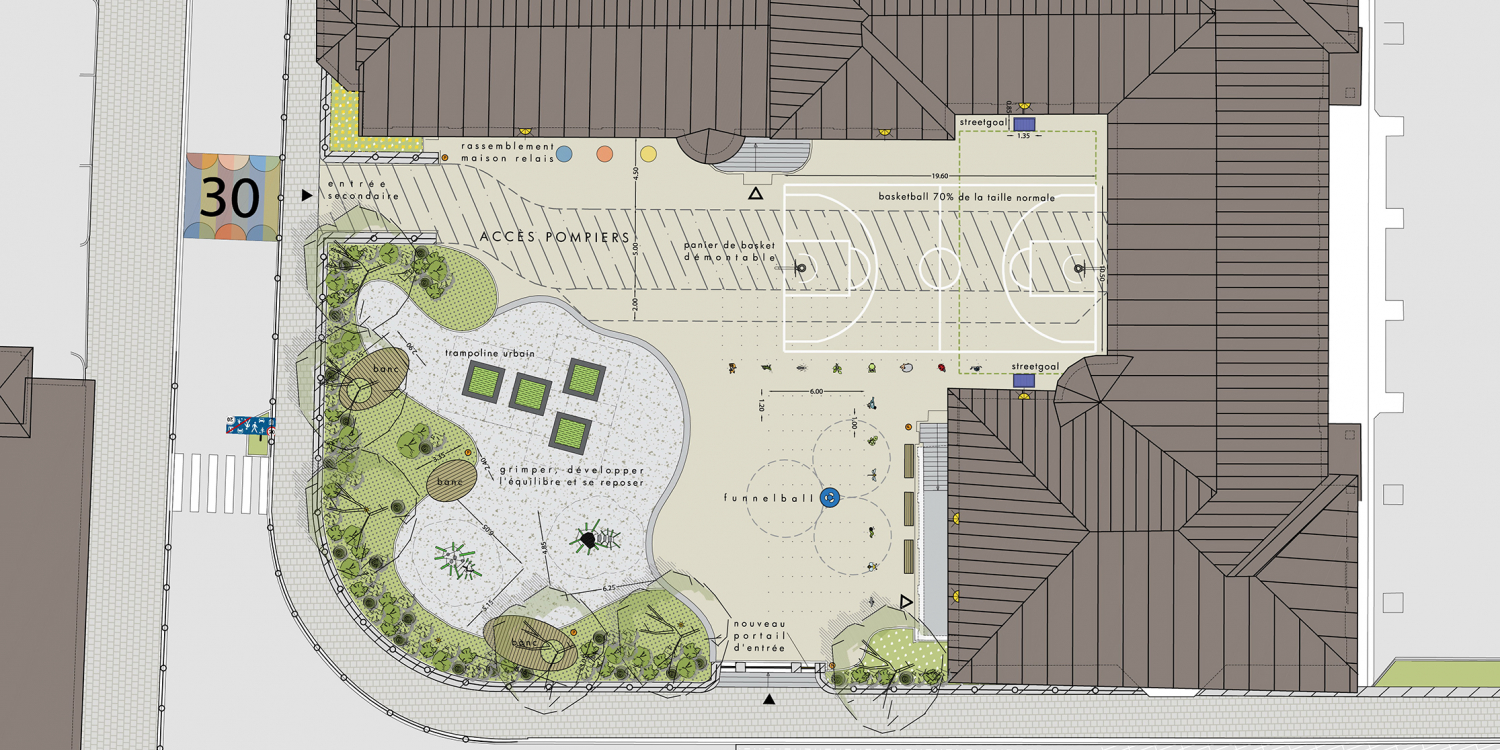 Trees' conservation and nature concept
All trees will be preserved, wooden benches will be installed around the trunks. The existing basketball court will be moved to the first area and positioned perpendicular to the street football field in the immediate vicinity of the buildings. A "funball" will be provided for children and will be placed not far from the main entrance. In the second area, two plant structures emerging from the ground will allow children to climb, test their balance or sit down. These will be installed near the trees, in a surface of pebbles constituting the anti-fall coating, urban trampolines will also complete this space. To respect the "nature" concept of the schoolyard, the animals will be painted on the floor so that children can identify with an animal and line up at the end of recess.
http://espacepaysages.lu/nos-expertises/paysagisme/reamenagement-de-la-cour-decole-am-park-a-petange/