Conservation du patrimoine
It is a listed building with sites and monuments. The building was empty and unused. It has been restored preserving several aesthetic and historical aspects of the volume. The envelope has been completely restored. The windows have kept their shape, however the sashes have been replaced keeping their historical design. The wrought iron bodyguards of one of the two stairwells have been preserved. An annex on the south facade was demolished in order to recover the volumetry of the building. In its place, a delivery bay was set up to facilitate the handling of various materials to the central warehouse in the basement and the various workshops on the first floor: carpentry, painting, electricity and ironwork.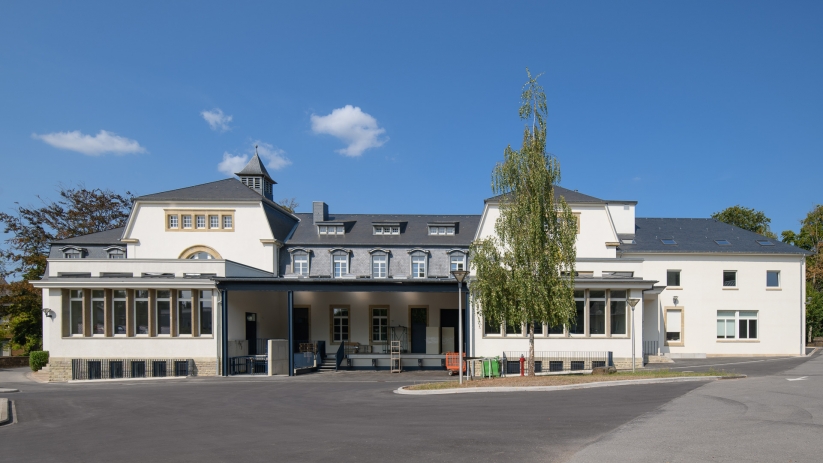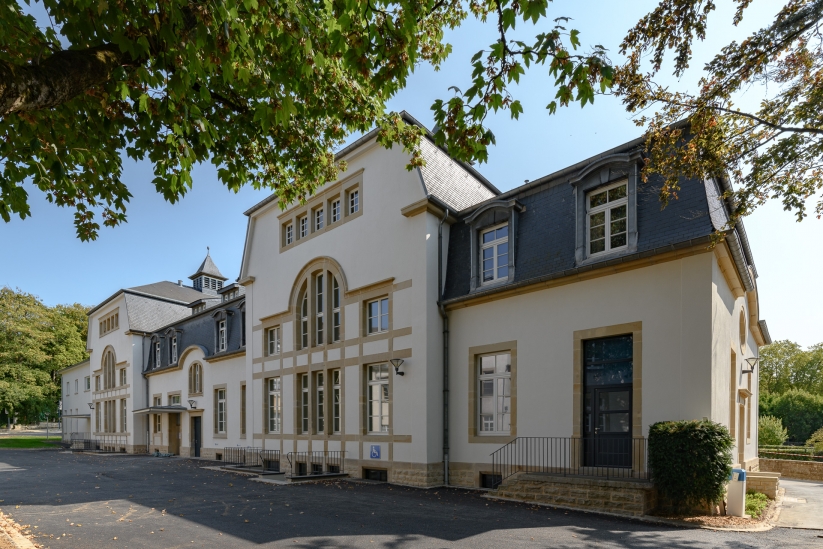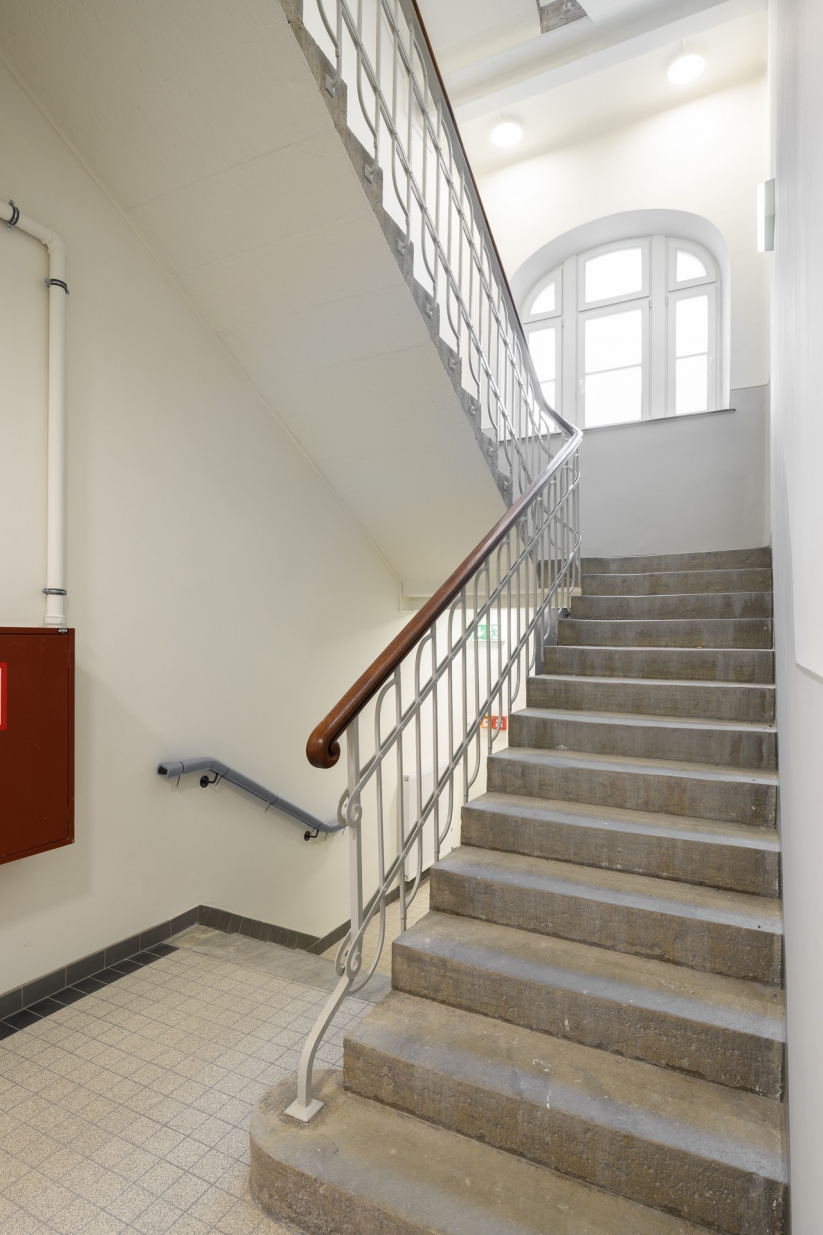 It is an elongated building crossed perpendicularly by two large halls. The one on the left has been divided in two in order to create a connection to the first floor to allow an evacuation via two staircases. The tones used are neutral: cream white, grey, beige. The basement includes the central store and the storerooms, the first floor includes the workshops, a meeting room and the offices. And on the second floor are the changing rooms for the staff. There is also a kitchenette for the 25 employees to eat during their lunch break.