A few weeks ago, Armand Strainchamps's "Mam Vëlo op d'Schaff" was inaugurated on the square of the Town Hall in Dudelange. The work depicts 12 steel cyclists and evokes the artist's childhood memory of the workers cycling to and from the foundry.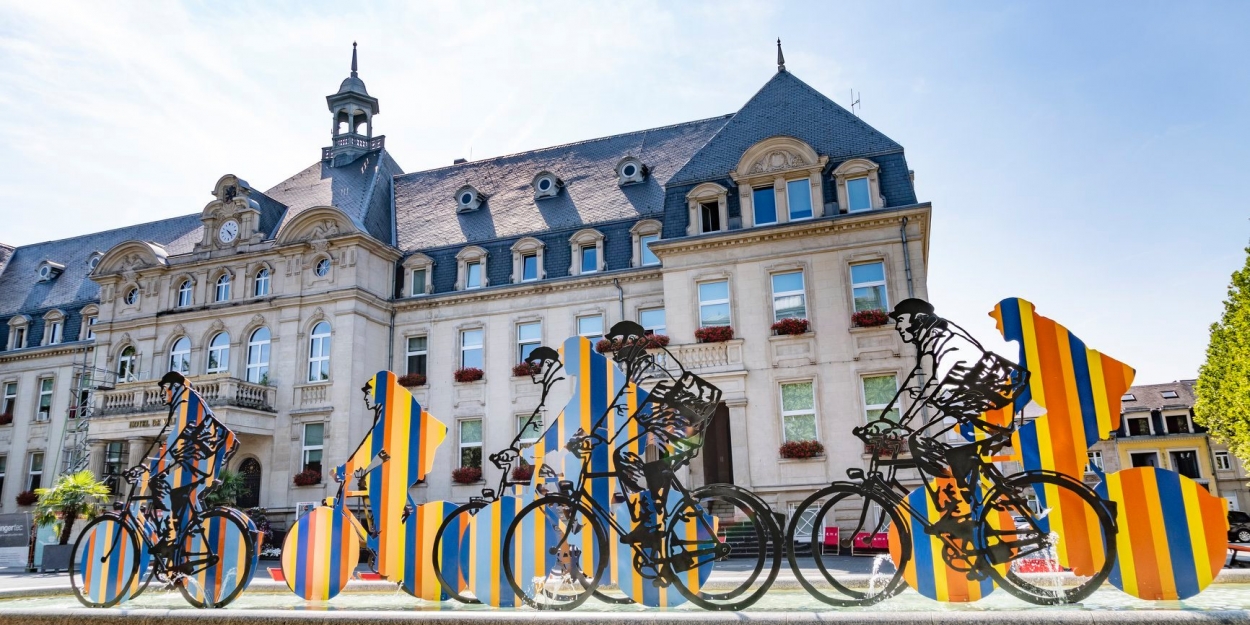 Hommage aux travailleurs des usines
"Mam Vëlo op d'Schaff" is a very personal work, explains the artist. "All Dudelangeois remember these bicycle workers in the 1960s". The artist's father was one of them. "It was a fascinating show. It took almost ten minutes for everyone to pass at the same time. It was almost like a race," recalls Strainchamps.
The artist worked for a year on this project. One of the challenges was to cut the filigree shapes from the steel plates and give movement through the reflections of light reflected on the work. The four colours used all have a link to the story represented: blue recalls the work clothes of steelmakers, while red and yellow symbolize fire and steel.