The modernisation works of the "An Eigent" school complex were carried out in 4 distinct phases: the construction of a relay house, the extension and renovation of the primary school, the renovation of the changing rooms and the gymnasium, and finally the redevelopment of the school yard and the exteriors. These phases have enabled the complex to be modernised and renovated with energy.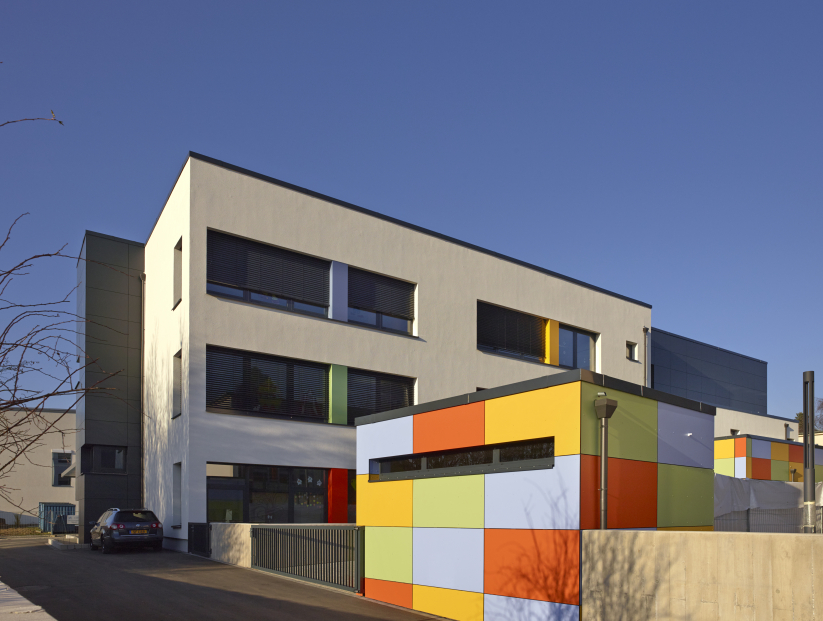 An energy retrofit has been carried out on all existing elements. This was achieved in particular thanks to better insulation of the facades of the elementary school and gymnasium, better ventilation performance of the showers and changing rooms. Photovoltaic panels have also been installed on the roof of the relay house. A heating network linking all the buildings of the school complex has been created. The surplus electricity produced is fed back into the national electricity grid.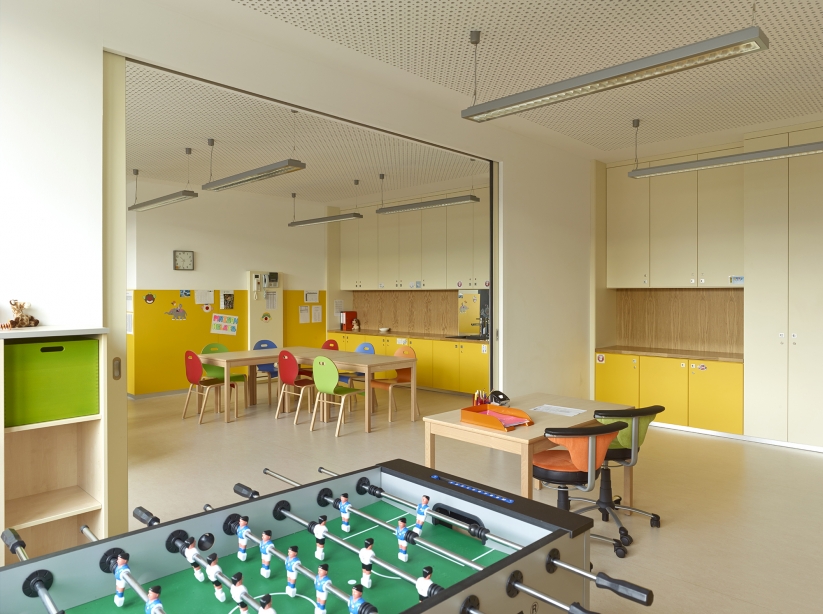 Modernization and enlargement
Indeed, the school complex has expanded with the construction of a relay house that can accommodate 314 children. The 4 colours of its façade are made of wood fibre panels. They recall the colours of the furniture in the different rooms. The extension of the basic school was necessary in view of the increasing number of pupils, and its renovation meets the requirements for compliance. The old swimming pool has been demolished in favour of the schoolyard in order to provide children with larger playgrounds, including a multifunctional football or basketball field. The sports complex is located on the other side of Pierre Hamer Street, allowing students to use the swimming pool and other facilities.